They're super quick and easy to make – it only took me around 30 minutes to make six candy ornaments.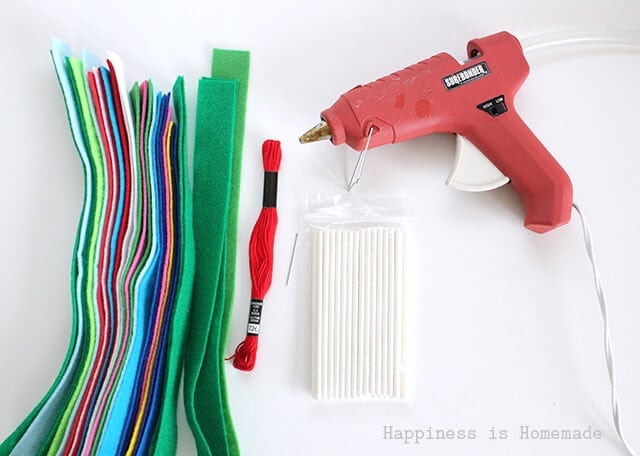 What You'll Need: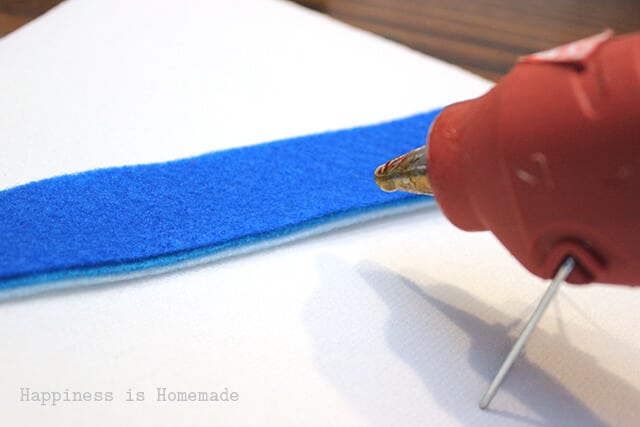 Layer three strips of felt on top of each other.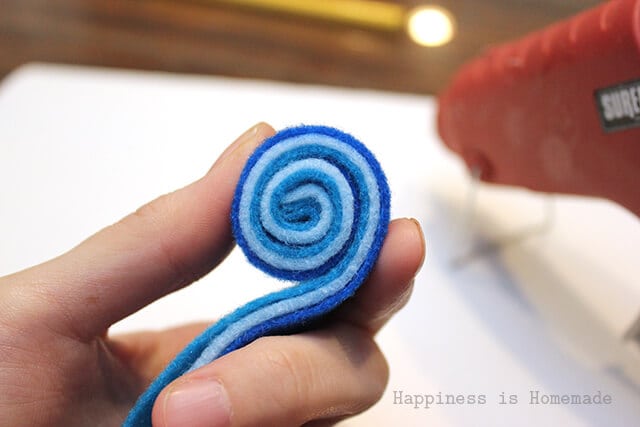 Carefully roll up the layered felt, stopping to add a drop of glue every 3-4″ to help keep it secure and in place. Finish by trimming the ends and gluing down all three layers of felt.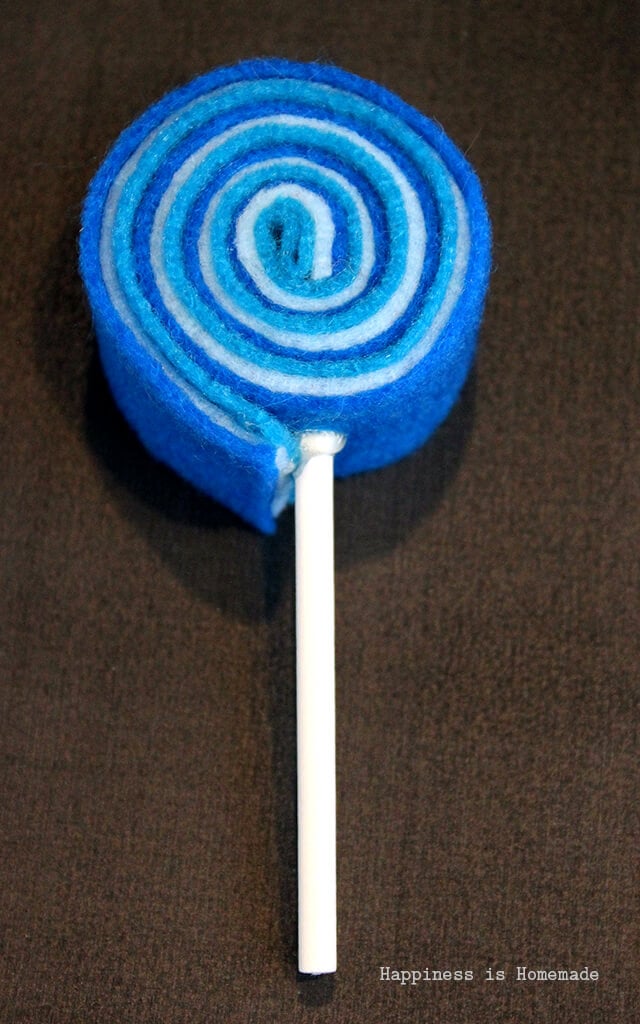 To create a lollipop, glue a 3″ stick to the bottom of the candy swirl, and add a cute bow to the stick to finish it up. Use the embroidery thread and needle to create a hanger if desired.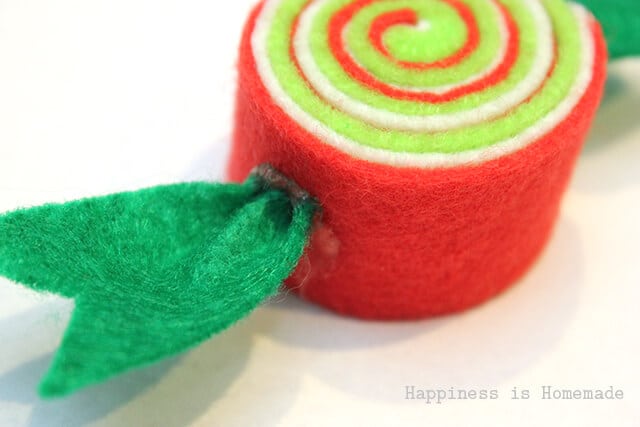 For wrapped candies, take a 1.5″ long piece of felt, pinch it along one of the short sides, and attach to either side of the candy swirl with a dab of hot glue.
The ribbon candy is the easiest to make! Take your layered stack of felt and fold it to create the ribbon shape. Cut a 14″ long piece of embroidery floss, and thread it on to the needle. Insert the needle through the entire candy ribbon (from the bottom to the top) and then back down again, leaving a large loop of embroidery floss at the top for hanging. Tie the ends together in a knot at the bottom and trim any excess floss. Alternately, you could also use the glue gun to secure each ripple of the candy ribbon, but I find the embroidery floss method to be much faster and less messy!
I took this tutorial from Happiness is HomeMade.
If you want to see other creations just click :
http://www.happinessishomemade.net/
Recommended site